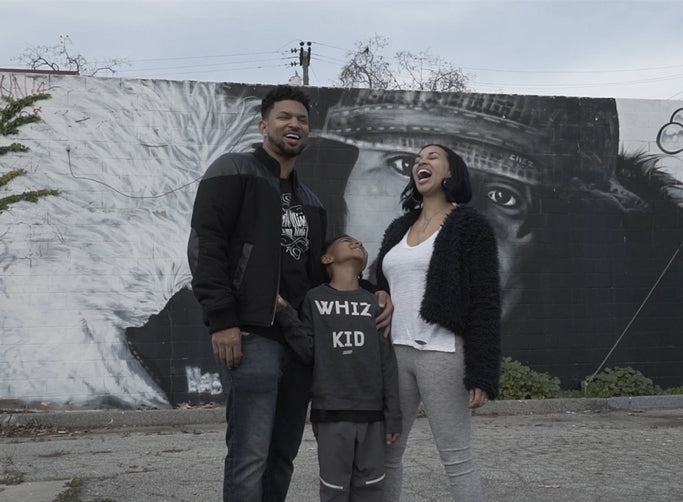 MADE WITH LOVE IN CALI
THE ELECTROSPIT TALKBOX IS ASSEMBLED IN OAKLAND, CALIFORNIA BY OUR TEAM OF MUSICIANS, VISUAL ARTISTS, AND MAKERS. THE ESX-1 COMES TO YOU STRAIGHT FROM THE HOME OF TUPAC, LOWRIDERS, AND THE BEST BEACHES. EVERY INSTRUMENT IS INFUSED WITH THE CREATIVE DNA OF CALIFORNIA, HAND CRAFTED AND INDIVIDUALLY TUNED BY OUR SQUAD. FINALLY, EACH ESX-1 IS PERSONALLY INSPECTED BY BOSKO, THE "TALKBOX KING" TO MAKE SURE THE LOVE COMES THROUGH IN EVERY NOTE.
Shop
HOW IT STARTED
ELECTROSPIT FOUNDER & CEO BOSKO WAS FORCED TO LIP SYNC ON STAGE WITH KANYE WEST AT THE AMERICAN MUSIC AWARDS BECAUSE THE TRADITIONAL TALKBOX IS NOT PORTABLE. THIS DISAPPOINTMENT SET BOSKO ON A MISSION TO REINVENT THE TALKBOX! IN 2014 ELECTROSPIT WAS ACCEPTED INTO ZOO LABS, AN INCUBATOR FOR MUSIC AND TECH, AND THE ESX-1 TUBELESS MOBILE TALKBOX WAS BORN. NOW BOSKO'S DREAM OF BRINGING TALKBOXERS TO THE FRONT OF THE STAGE WHERE THEY CAN BE RECOGNIZED FOR THEIR TALENT HAS BEEN REALIZED BY ELECTROSPIT TALKBOX ARTISTS WORLD WIDE.
LEARN