Black Owned Music Tech
ELECTROSPIT CO-FOUNDER BOSKO KANTE IS AN INTERNATIONALLY RECOGNIZED MUSIC PRODUCER WHO HAS WORKED WITH SOME OF TODAY'S BIGGEST ARTISTS. HE ALSO HAS A DEGREE IN MECHANICAL ENGINEERING FROM USC. THAT COMBINATION MADE HIM UNIQUELY QUALIFIED TO BOTH UNDERSTAND AND SOLVE THE LIMITATIONS AND PROBLEMS OF USING A TALKBOX.
About
How The ESX-1 Works
ELECTROSPIT'S ESX-1 IS THE ONLY TALKBOX THAT'S LIGHTWEIGHT, PORTABLE, AND ALLOWS MUSIC CREATORS TO EASILY AND CREATIVELY INVENT THEIR OWN KIND OF MUSIC. IT'S THE ALL-IN-ONE SHAREABLE SOLUTION TO CREATING MUSIC WITHOUT COMPLICATED EQUIPMENT. ANYONE CAN NOW BE THE INVENTOR OF THEIR OWN MUSIC.
LEARN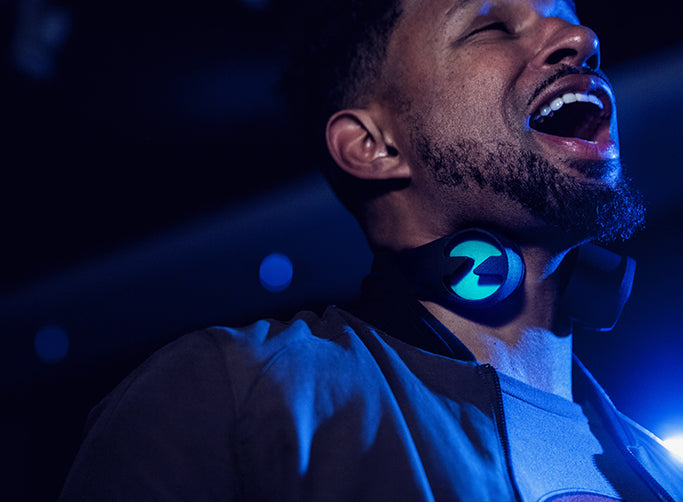 What People Are Saying
With ElectroSpit, you'll take your talkbox game from clunky to funky. No more complicated wiring and lengthy setup. You can take out ElectroSpit and make magic – anytime, anywhere.
Shop
Teddy Riley
"i need this for my new album"
David Guetta
"you thought of everything"
Terrace Martin
"This is genius!"
SF Weekly
"coolest new product sf music tech"
p-thugg of chromeo
"Whoa! This is f~#%king crazy"
t-pain
"It's f~#%king cool!"
TEYANNA TAYLOR
"Whoa! This is f~#%king crazy"
Many More

Expedited Shipping
Pay Installments
1 Year Warranty
Designed in California